Training
Metrology (scientific study of measurement) is a vital part of the modern world, and is involved in many parts of our life. National and international developments are encouraged to accept the standards, and follow the common measurement and calibration requirements. The measurement and control in different processes have key roles in safeguarding the quality of products and services of many industries, and are crucial for their success.
The time and frequency standards are necessities of navigation and communication systems. Correct and accurate measurements of instrumental to the health and medical services. Environmental disasters of industrial activities can be only be avoided by correct and accurate measurement and standards. Study and forecasting of weather are only possible with precise data and systems. These are all everyday examples process that need calibration and standards that are connected to the basic and fundamental measurement units.
.

Measurement and instrument are employed in many advanced industries as well, and the accuracy of the measurements have direct impact on quality of their products and services. With the recent advancements in quality and environment management such as ISO 14000 and ISO 9000, routine calibration of equipment with certified calibration systems are widely required. Also, accreditation of these calibration with a third party and independent entity based on ISO/IEC 17025 standard is an essential part of safeguarding the validity of these systems.
Calibration and standard of different quantities are studies in our training workshops for engineers of several fields such as electrical, mechanical, material, operational and quality control. These workshops are also designed to help calibration and measurement technicians, as well as technician in many fields.
In our training programs we discuss the fundamental of measurement and scientific method of calibration and testing. Many equipment for measurement of length, angle, mass, temperature, pressure, force, and electrical units are discussed, and concepts of measurement and uncertainty of measurement are studied in details. These programs also provide both theoretical and practical aspects of these concepts with the most advanced laboratory equipment and experts of the filed.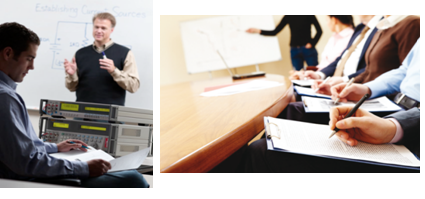 To extend the knowledge and expertise in the field of the measurement and instrumentation, we have published four books with the titles Electrical Metrology, Fundamentals of Metrology, Measurement and Calibration of Temperature, and Analog and Digital Oscilloscopes, which have been widely appreciated by the academic and industrial organizations, and will be provided to the participants of our training programs. You also can obtain copies of these book by contacting us or the Nass Publication.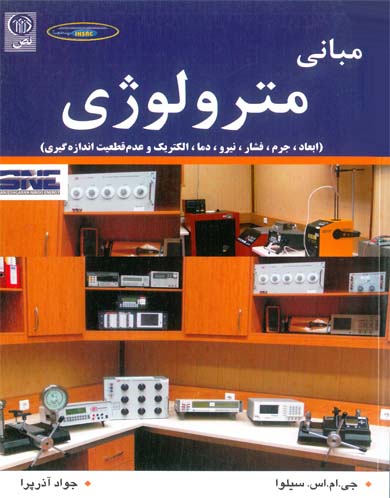 For details of training programs, please contact us by phone at +98-21-88313919 and +98-21-88313920, or by email at sanjeshgaran@gmail.com